FEB 2006 - Coach Tony will be testing out the new Pic Skate designed to replicate figure (ice) skating on wheels.....so return soon for a review on this very intriguing product. We will reveal a full review with feedback and comments on every little detail of our findings.
Skating Instructor & Coach Tony Johnson assists with Wednesday's Child (Fox 5 News). Tony gives a skating lesson to Brian, 13 years old, as Fox 5 films the lesson and interview with Amanda Davis. The segment will air in March 2006. Brian had a great time and didn't want to stop skating after the lesson was over.
The video is now available online to watch, it aired March 29, 2006 Requires Real Player to view http://167.193.144.200:8080/ramgen/3062A_150.rm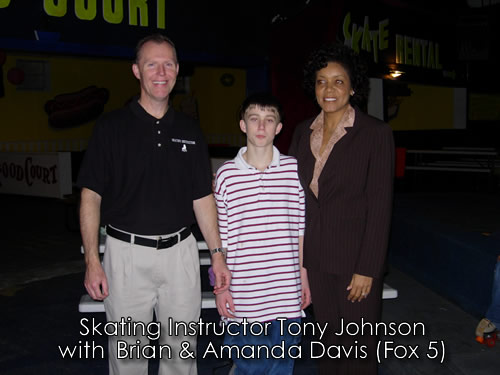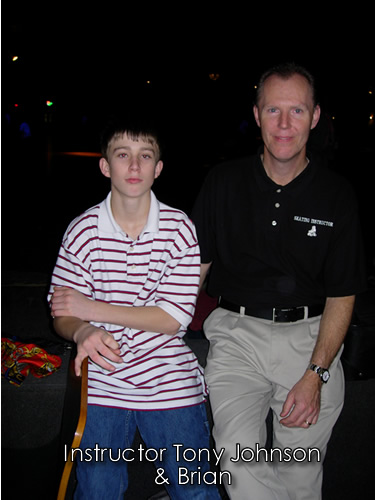 The SK8 Academy is eagerly anticipating an increased interest in roller skating with the new movie Roll, Bounce now in available on video.
And there is news of another movie that started filming this past summer (2005) in Atlanta, GA........so roller skating is here to stay for a long time. Our sources tell us the movie is called "Jellybeans".
You may also have seen the Diet Coke commercial "Sparkle" that highlights quad roller skating. Or perhaps you saw the iPod commercial, also highlighting roller skating.
There have also been several music videos released recently that have highlighted roller skating in them. Roller skating is in, roller skating is considered cool again.
After people see these movies & commercials, etc., we are confident even more people will be heading out to their local roller skating rinks.
Additionally, quad roller skates sales are bypassing inline skate sales by leaps and bounds. So roller skating is quickly becoming popular again.
Jamskating is becoming very popular and has piqued the interest in the younger generation to want to learn the new style of rollerskating. If you are reading this and have no idea what jamskating is....here is the quick explanation...it is a mixture of roller skating, break dancing, gymnastics, acrobatics and more to a fast-paced old school beat - think "Planet Rock". Basically to get it, you really need to see it in action.
Another set of classes recently graduated from their courses. There were skaters in both beginners skating class and advanced skating class. We had a party after testing was over and awarded certificates for our new star skaters program for many of the beginners skating students. There were also special awards handed out at the graduation party and the students enjoyed their special roller skate cupcakes, refreshments and special surprises.